Mindfulness and awareness create positive changes in my life.
Emotional release work creates growth and clarity in my life.
Dietary lifestyle changes that create connection to the function of plants inside my body.
Self-sufficiency and sustainability for myself and all on the planet; spiritual transformation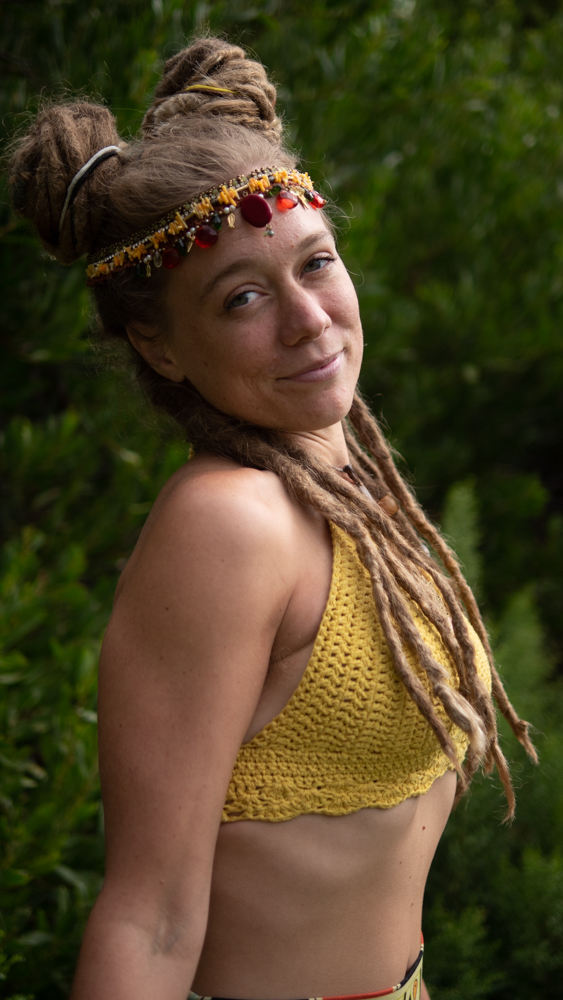 Greetings! Ashley Irae here!
Through the past 4-5 years I have been working with clients/students and educating them on how to adopt a lifestyle of revitalization. I have gone through 3 200HR yoga Certification courses, gone through a 3 year Pilates Certificate course, gone through 2 Energy Healing courses as well as studied and practiced on my own for the last 8 years. I am able to help the transformation process through, not only the training that I have gone through, but first and foremost the experience of what I have gone through, learned from, and rose above in my life early on as a youth. 
After a childhood and teen life of surviving many near-death experiences from the consequences of eating disorders, rape, drug abuse, alcohol abuse, and self-destructive thinking and behavior patterns, I came to a profound spiritual awakening that began with self-love at the end of 2012. 
I was immediately drawn inward to my deepest core and began my self-study in yoga,meditation and the practice of living holistically and mindfully. 
From that moment on, I began my healing journey and proceeded to step into my role as a singer-songwriter, yoga teacher, energy healer and wellness coach. I am so grateful to help others live a truly regenerative, healthy, thriving and self-empowered life!